Climate
Konstanz enjoys a relatively mild climate. Temperatures in summer generally range from 18 - 30 °C (60 - 90 °F) and 0 - 7 °C (32 - 40 °F) in winter. Although Konstanz enjoys some of the sunniest weather in Germany, rain is not an unusual occurrence, so be sure to pack an umbrella in your bags! You can check the current weather forecast here.
Accomodation and Food
During the semester, exchange-students live in dormitories. Kitchen facilities are available in the dorms so students can prepare their own meals. There are now a number of international supermarkets that offer ethnic foods and ingredients. There is also a cafeteria on campus that serves breakfast and lunch at reasonable prices. Local restaurants also offer lower-priced lunch menus during the week. You can check out the accommodation options here.
Sports and Other Leisure Activities
Konstanz is a great place for doing sports. The surrounding lake offers a wealth of opportunities for water sports and the city also has numerous indoor and outdoor pools. Other popular sports include basketball, cycling, rock climbing and of course, the #1 sport in Germany: Football. HTWG students can take any sports classes and use the facilities at both the HTWG Konstanz and the University of Konstanz.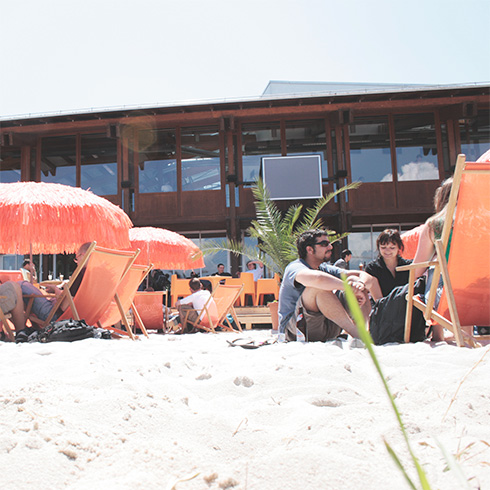 Transportation
While many students in Konstanz opt to use bicycles as means of transportation, the city also provides a very extensive bus system. Students may choose to purchase the so-called "Studiticket" (student bus ticket) for a very reasonable 55 Euros per semester. This student ticket is valid for the full semester and gives you unlimited access to the bus system, the train within Konstanz city as well as the ferry to Meersburg.
Travel
Thanks to its location, Konstanz is a great place for exploring Europe. Switzerland is right next door and Austria, France and Italy can all be reached within a few hours. Germany has an extensive and high-speed rail system. Check out the Interrail Tickets for train travel in Europe. There are now also inexpensive flights leaving from local airports in Friedrichshafen, Zurich and Stuttgart. For more adventure, hitch a long distance ride using one of ride share programs in Germany.
Nightlife, Music and Festivals
With two universities, Konstanz has the best night life in the region. There are numerous bars and dance clubs and also regular university-sponsored parties on campus. There are of course also parties in dormitory bars.
The city of Konstanz also offers a number of festivals and special activities throughout the year. Seenachtsfest, held each year in August, has the largest fireworks show on boats in all of Europe. The Weihnachtsmarkt (Christmas Market) in December should not be missed.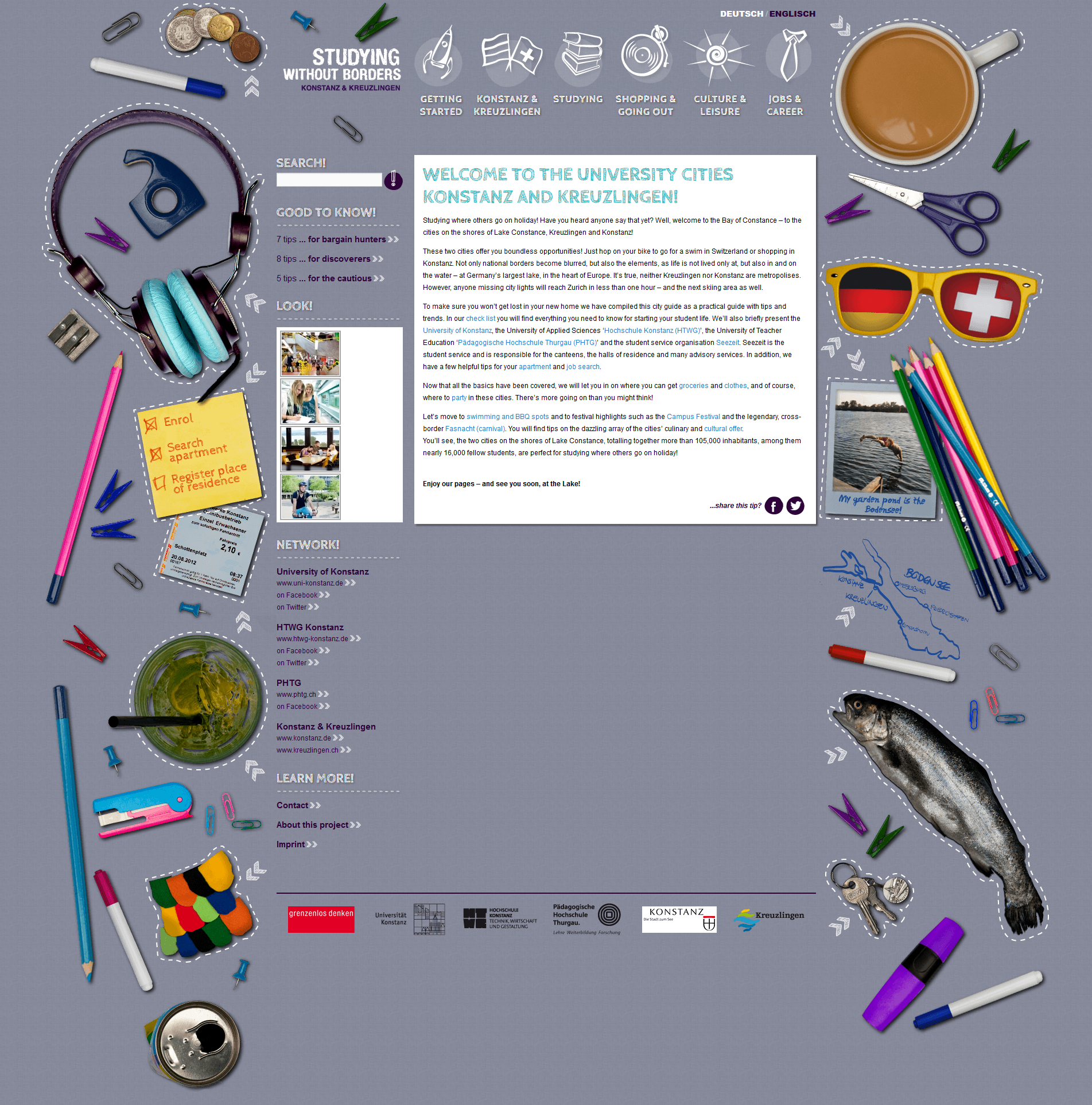 Looking for more information?
For more information on both academic and non-academic topics, check out "Studying without borders", a well-known website for students in Konstanz and Kreuzlingen in Switzerland.