Inhouse-Trainings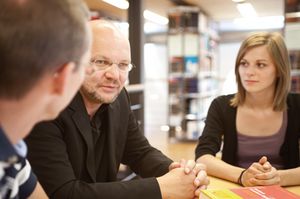 We offer your organization customized training and continuing education programs in the area of "Compliance & Integrity" for managers, compliance professionals, consultants and auditors.
Our current in-house training offer:
Executive seminars "Sustainable Compliance & Integrity Management
Training for Compliance Officers "Managing Ethics & Compliance in Organizations
We would be pleased to develop and implement a training program tailored to the requirements of your organization.
If you are interested, please contact Prof. Dr. Stephan Grüninger.