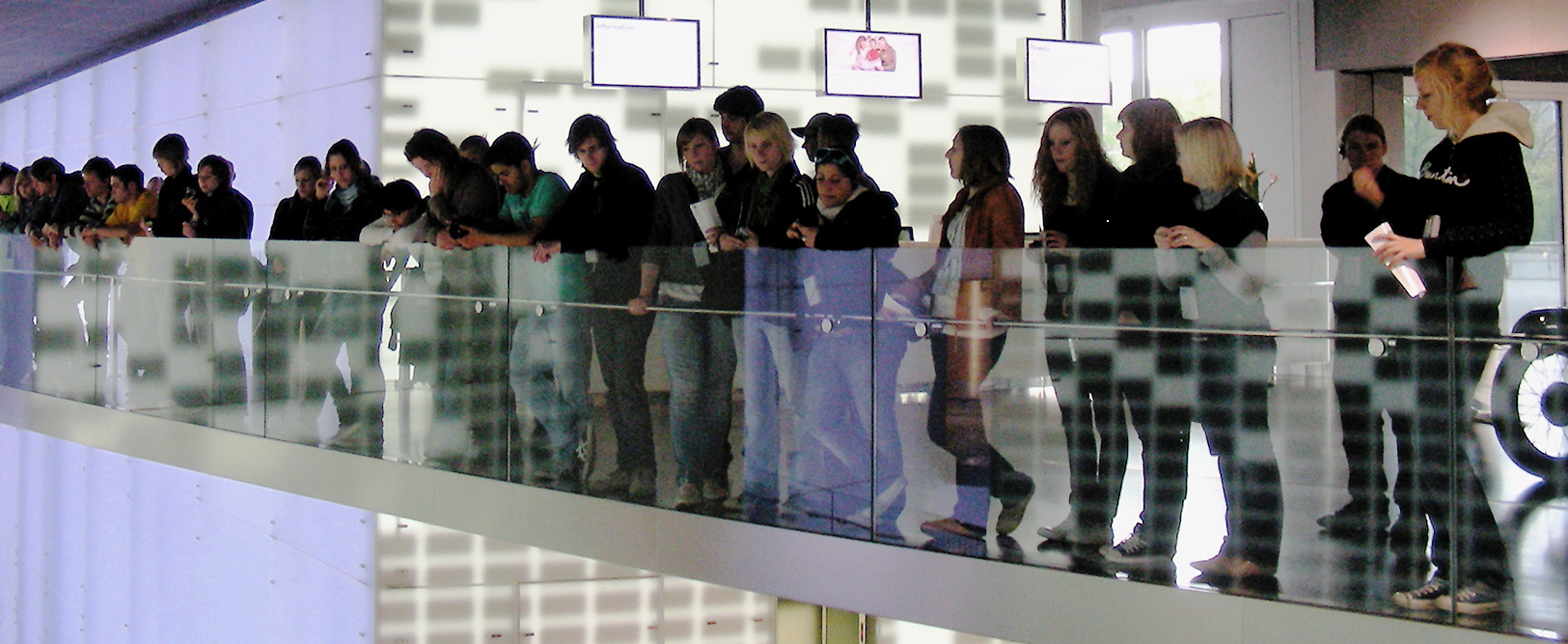 Welcome to the architects and designers
The Architecture and Design Department offers a top academic environment and comprehensive bachelor's or master's degree programs for future architects and communication designers. The redesigned and internationally-oriented bachelor's and master's programs and the interdisciplinary collaboration between the Architecture and Communication Design programs in the area of communication in the space offer something unique in the university landscape. Cutting edge technical equipment and small learning groups contribute to the success of our students. The Architecture and Design Department actively takes part in university-wide research projects, including contributions on the topics of energy efficiency and sustainability. Our location in the beautiful Lake Constance region, in close proximity to Switzerland and Austria, both demands and promotes responsible thinking across borders.
Architecture Program
Designing the constructed environment
Architects organize the living spaces of human beings. Their work concerns both people who consciously entrust an architect with a construction task as well as those who come in contact with the outcome - either by using it or by simply experiencing an unconscious perception of a public space. Architects should always be aware of this visibility.
This enormous responsibility requires an understanding of architecture as an interface between art, technology and economics. But it also involves the ability to coordinate the often contradictory interests of the participants in a construction task and find the best possible solution. The Architecture Program at the HTWG Konstanz prepares students for this broad professional field.
The program places strong value on providing students with a practical education that trains them to become generalists. For this purpose, we offer three accredited degree programs, all of which are also internationally recognized. The bachelor's degree can be completed in 6 or 8 semesters. This is then followed by a 4-semester master's program.
Communication Design Program
Making the essential visible
Design is a balancing act between art and everyday life. People are surrounded by design in almost all everyday situations. Design determines whether people love things or not. And it determines whether a new trend will arise. Communication designers work with very different media – from books to interfaces. They determine the visual impression a company makes. They develop routing and orientation systems, do book and magazine layout, and design exhibitions and multimedia websites.
As a creative force in the communication market, communication designers are involved both in the development and the implementation of products. They may be self-employed, work for an agency, a company or for the government.
The Architecture and Design Department at the renowned Konstanz HTWG Konstanz - University of Applied Sciences has been offering accredited bachelor's and master's degrees in the field of Communication Design since 2004. Students work in small groups and are mentored by 9 professors and numerous adjunct faculty, receiving an education that is far more than simply the transmission of knowledge and techniques. Students are given the opportunity to develop their own design personality.
Architecture and Design Department
Communication Design Program