The Data Center
The Data Center is part of the information and media center. It plans and operates the information technology infrastructure of the university.
This includes the following tasks:
Planning, construction and operation of the university network,
Providing central services in the university network,
Operating computer pools for teaching,
Coordinating the procurement of computer systems for the HTWG Konstanz,
Advising departments and institutions on computer and network technology,
Offering technical support for e-learning,
Providing various software packages to the computer pools.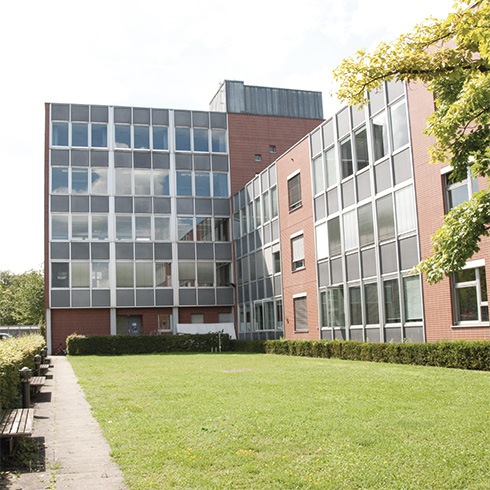 Services provided by the Data Center
Computer pools
Printing services
Helpdesk
Student support
Courses for students
IT manuals and IT e-books
E-learning (moodle)
Panopto
Identity management
User administration
Active directory
LDAP
Storage
Central homedirectories
bwSync&Share
Data backup
E-mail & calendar (SoGo)
Mailing lists
Evasys
Adobe Connect
Campus network / Internet access
WLAN - eduroam
VPN
Server & virtualization
VmWare server farm
bwHPC
Certificates
Course schedule - LSF
Software license management
Acquisition