Facilities and Infrastructure
Students and faculty can take advantage of our university's excellent infrastructure on a compact and convenient campus. We offer an award-winning library, well-equipped computer pools, innovative cutting-edge labs such as the Open Innovation Lab (OIL) as well as numerous advising centers.

Warming-Up Event for New Students
The Warming-Up event is a two-day orientation event for all first semester bachelor's students (both German and international). The goal of this event is to familiarize you with the different aspects of university life before you start your studies. You will learn some important basic study skills, get to know other first semester students, and get advice from upper-semester students about how to get off to a good and relaxing start.
The Warming-Up event in summer semester 2023 will take place on TWO mornings. This is an IN-PERSON event for bachelor's students. There will also be a fun afternoon program that gives you the opportunity to get to know other first semester students as well as upper-semester students. These afternoon events will take place on FOUR separate days. See our program below.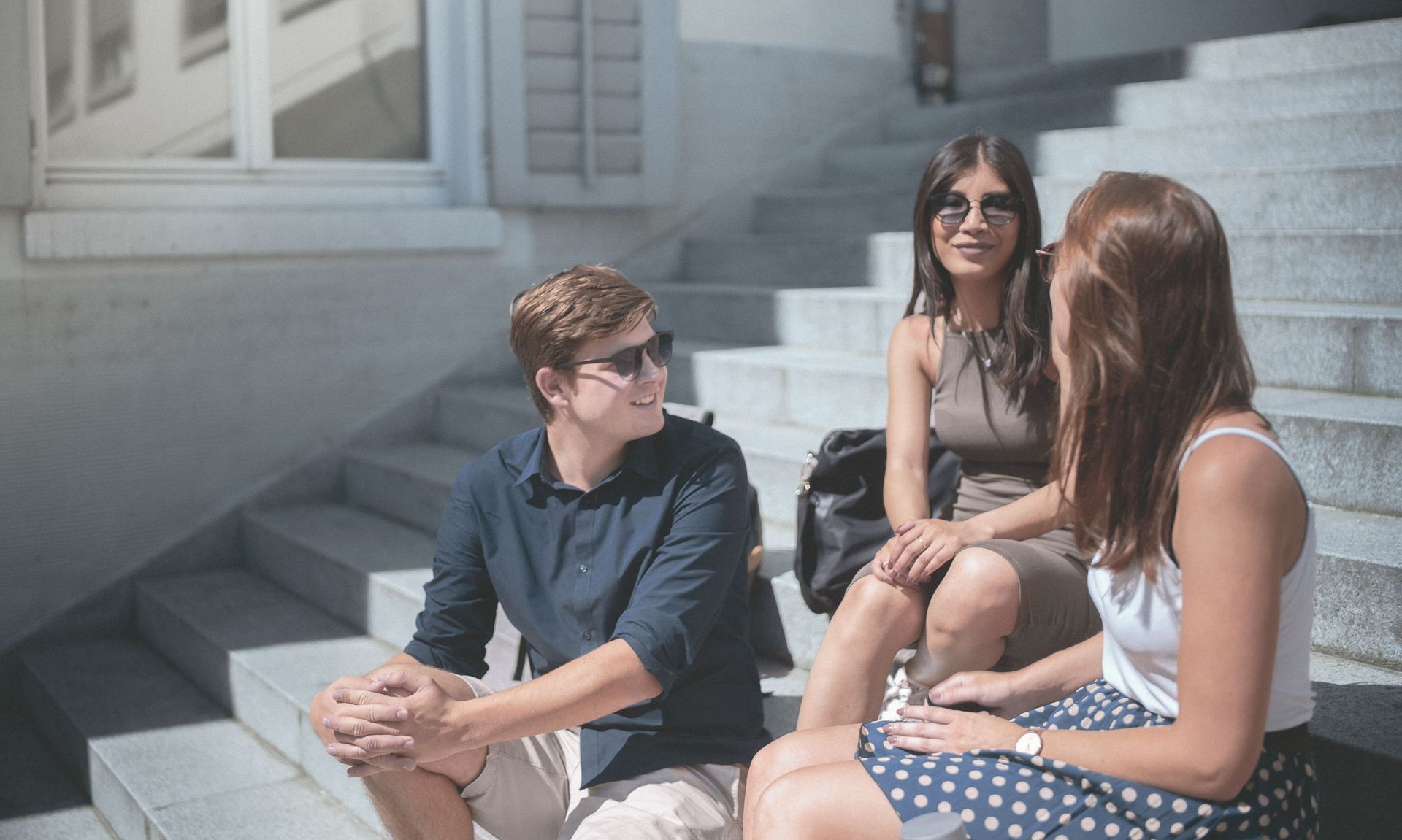 New master's students, exchange students and bachelor's students who can't make it to the morning workshops are warmly welcome to take part in the afternoon program – just remember to register.
Current Program:
MORNING PROGRAM (2-days) – Study Skills:
Date 1: March 6th and 7th, 2022: 8:30 am – 1:00 pm
The morning program is intended for new bachelor's students.
---

AFTERNOON PROGRAM – Getting to know other students:
Date 2: March 6th – 2:00 –4:30 pm: City Rally
Date 3: March 7th – 2:00 – 5:00 pm: Tour of library, Open Innovation Lab (OIL), Meet equality team
Date 4: March 8th – 5:00 pm – Open end: Get to know others / Quiz and pub crawl
Date 5: March 9th – 4:00 – 5:00 pm (online): Exchange with upper-semester students in various degree programs

Both bachelor's and master's students are invited to participate in the afternoon program.
Please make it official by using our registration form below (in German)
The event is free of charge. Your registration is binding - meaning we expect to see you there. The number of participants is limited, and it's on a first-come-first-served basis.
Registration starts: February 1, 2023
Registration ends: February 28, 2023
You will receive further information via email after filling out the registration form.
Information about Data Protection
Please note our General Privacy Statement. Please also note the following information:
For the purpose of registering for the Warming-Up event, you have provided personal information. The legal basis for the processing of your personal data is Art. 6 para. 1 lit. e) in conjunction with para. 3 of the EU Data Protection Regulation in conjunction with § 2 para. 2 of the Higher Education Law. The personal information will not be shared with other parties and will be deleted after two years at the latest. By submitting the form, you declare that you are at least 16 years old or act with the consent of your parent or guardian.
Photos will be taken during the event. Photos taken during the event will only be shown and published in connection with articles about the event on the HTWG Konstanz - University of Applied Sciences website, in the Semester magazine, or on social media (Facebook, Instagram, and Twitter) in order to protect privacy rights. By participating in the event, you give your consent that the HTWG Konstanz may use these photos for this purpose. If you do not agree that photos of you can be taken and published, please inform the photographer during the event.
To exercise your rights (see General Privacy Policy) please contact: ikz@htwg-konstanz.de.