Internationalization
Internationalization is a central part of the overall strategic plan at the HTWG Konstanz - University of Applied Sciences. This campus-wide mission affects all aspects of our work, from teaching, research & transfer, to our continuing education program and administration. This page provides an overview of the internationalization activities we are currently pursuing at the HTWG Konstanz. Our goal is to consolidate these activities even more firmly at all levels of our university - while continuing to advance our international agenda.
Current scholarships for:
Ongoing activities
The key element in the HTWG Konstanz internationalization strategy is and has always been student mobility. And we have the numbers to back it up: the HTWG Konstanz consistently ranks among the top universities in terms of students that study or complete internships abroad. Our exchange programs are coordinated by the International Office.
We aim to improve our strong international visibility by expanding our English-language websites, double degree programs, the number of courses taught in English, collaborative teaching options, and the use of cutting edge digital communication media and teaching materials even further.
We continue to maintain and expand our network of more than 80 international partnerships with universities around the world.
The HTWG Konstanz Senate Committee for Internationalization promotes internationalization on our campus by offering recommendations, implementing concrete measures and providing financial support.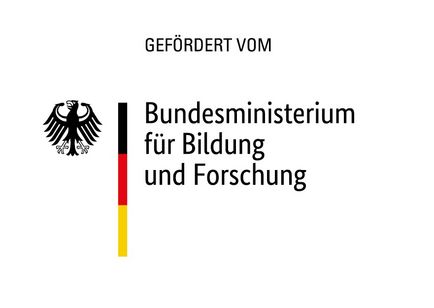 The HTWG Konstanz aims to professionalize and further develop its internationalization structures. To help us achieve this goal, we have been awarded a four-year UAS.International (Module B) grant by the German Academic Exchange Service (DAAD). The UAS.International Program specifically supports the internationalization efforts at universities of applied sciences with a variety of grants.
The grants are intended to help strengthen the international reputation of universities of applied sciences (UAS) abroad, while ensuring that UAS graduates have the skills to succeed in today's globalized labor market. At the same time, these universities are encouraged to work on refining the UAS brand by showcasing the strong practical orientation of their study programs. This approach can then be successfully exported to other countries interested in emulating the successful German model.

Goals of the UAS.International Project Team
Establish a "trailblazer program" to increase the mobility of all university staff via partnership programs, to further develop our practically-oriented course offerings, and support faculty research projects at universities abroad
Rethink and redefine what internationalization is and can be, particularly in regard to the current coronavirus crisis. This involves developing digital formats to maintain and expand our collaboration with international partners
Share best-practices on the HTWG Konstanz campus by piloting two international double-degree programs ("MA in International Management Asia-Europe" and "BA in International Engineering and Management"
Central activities
The experience we gain from implementing our two international pilot degree programs will generate cross-departmental know-how in terms of planning and implementing future double degrees.
Step-by-Step Implementation: Our international course offerings will initially build upon existing classes taught in English, and then be expanded to include options ranging from certificate programs to double-degree programs at both the bachelor's and master's level.
We will increase the digital networking and mobility options for undergraduate and graduate students, researchers, and staff across the entire campus.
Internationalization@home will provide local students with digital learning opportunities, allowing them to work from home on collaborative projects with students from around the world.
Undergraduate and graduate students will have a range of scholarships for international study they can apply for. Current scholarships for incoming students and incoming doctoral students
Activating the entire HTWG Konstanz campus: Providing grants for Small Internationalization Projects (SIPs) to create incentives to pursue and test out new ideas.
Contact
For more information, please contact:
Dr. Barbara Landwehr
Project Coordinator
DAAD-Supported UAS.International Program
HTWG Konstanz - University of Applied Sciences
Alfred-Wachtel-Str. 8
78462 Konstanz
Germany
barbara.landwehr@htwg-konstanz.de