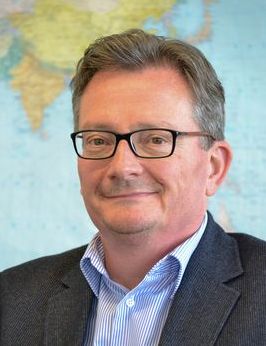 Prof. Peter Franklin M.A.
Member
Resume
Completed studies in foreign languages at Cambridge University 1978-1980. Worked in continuing education, Cologne, 1980-1985. Faculty Member RWTH Aachen University and 1985-1998 University-GH-Duisburg.
In addition to his work at the HTWG Konstanz, Prof Franklin is a consultant and trainer for companies and organizations in Germany and abroad in the areas of intercultural business and management communication and intercultural management.
Professor at the HTWG Konstanz - University of Applied Sciences since 1998. Founding member of the Konstanz Institute for Value Management (KIeM) - Institute for Intercultural Management, Values and Communication and Head of The Delta Intercultural Academy www.dialogin.com.
Work and Research Focus
Intercultural Management
Intercultural Aspect of Corporate Governance
Publications
You can find a current list of publications here.
Contact
Room M 311
t. 7531 206-396
f. 7531 206-693
Email to Prof. Peter Franklin M.A.