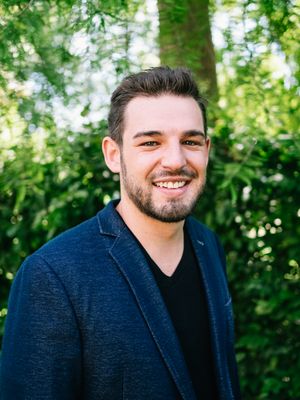 Quirin Kissmehl
Quirin Kissmehl
Research Associate
Resume
Quirin Kissmehl is a Research Associate at Konstanz Institute for Corporate Governance (KICG) and Managing Director of the German Business Ethics Network - EBEN Germany e.V. (DNWE) with headquarters in Constance.
He first studied Mechanical Engineering and Management (B.Eng.) at the University of Applied Sciences Konstanz (HTWG) with a focus on innovation management, digital technologies and leadership, and additionally Wind Orchestra Conducting at the Bundesakademie für musikalische Jugendbildung in Trossingen.
This was followed by a master's degree in Corporate Governance (M.A.) at the HTWG Konstanz with a focus on compliance management, corporate ethics and a master's thesis on Corporate Integrity - Corporate Culture and Leadership as Indicators for Measuring Integrity in Organizations.

As part of his work at the KICG, Quirin Kissmehl was responsible for the Forum Compliance Mittelstand (FCM) under the direction of Prof. Dr. Stephan Grüninger from October 2018 to February 2020. Quirin Kissmehl is also Principle Conductor and Music Director of the symphonic wind orchestra Musikverein Konstanz-Wollmatingen e.V. and Managing Partner of Perspektivwechsel Luftaufnahmen GbR.
Main Areas of Research:
Corporate Integrity
Anti-corruption compliance and integrity management in high-risk countries
Ethical Relational Leadership
Contact
t. 07531 206-439
E-Mail to Quirin Kissmehl