Facts about the department
Basic information
3 bachelor's programs

2 full-time master's programs

30 professors

numerous lecturers

610 students (bachelor's programs, SS17)

147 students (master's programs, SS17)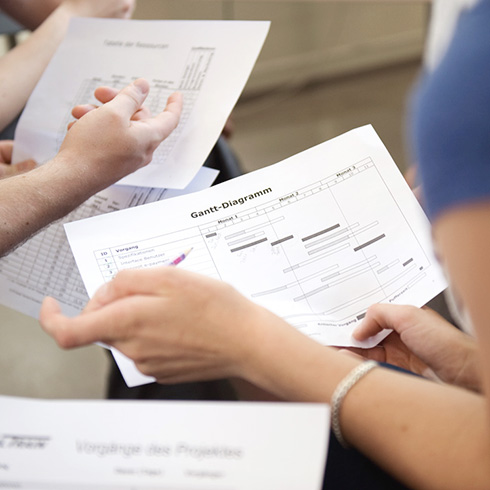 Study programs of the faculty
Software is ubiquitous today. Hardly any technical device, from cars to telephones to consumer electronics, to name but a few examples, still works without software. Software development accounts for an ever-increasing proportion of product development effort. Virtually all companies and administrations - regardless of their industry - can only manage their everyday processes with massive software support. Often, IT support and optimization of business processes are decisive competitive factors.
As diverse as the application areas of software are, as diverse and exciting is information technology, and as diverse are the professional development opportunities for computer scientists. Creative inventors, sociable types of consultants, astute analysts, active organizational talents, budding entrepreneurial personalities, and not to forget: the "all of a sudden types". Everyone, whether female or male, can make more of themselves with solid computer science knowledge.
We offer you practice-oriented, future-proof courses of studies whose technically sound profiles are geared to the job market and in which both the basics and current developments are conveyed at a high level.
Bachelor Applied Computer Science (AIN)
Bachelor Healthcare Computer Science (GIB)
Bachelor Business Information Systems (WIN)

Master Business Information Technology (BIT)

Bachelor Automotive Information Technology (AIT)
(together with the Faculty of Electrical Engineering and Information Technology)