Academic Success
Many students find the transition from high school to college challenging. Besides being a big move emotionally (leaving family and friends, living on your own), the workload for your classes can also be a big challenge. That's why the IKZ has set up a series of workshops and events to ease your transition to the HTWG Konstanz and help you get ahead in your studies. Our offers include:
Warming-Up Event
Our orientation program for our new bachelor's and master's students – with an intercultural touch
Buddy Program
A learning partnership between new international students and an upper-class student – this is your opportunity to support a new international student in your major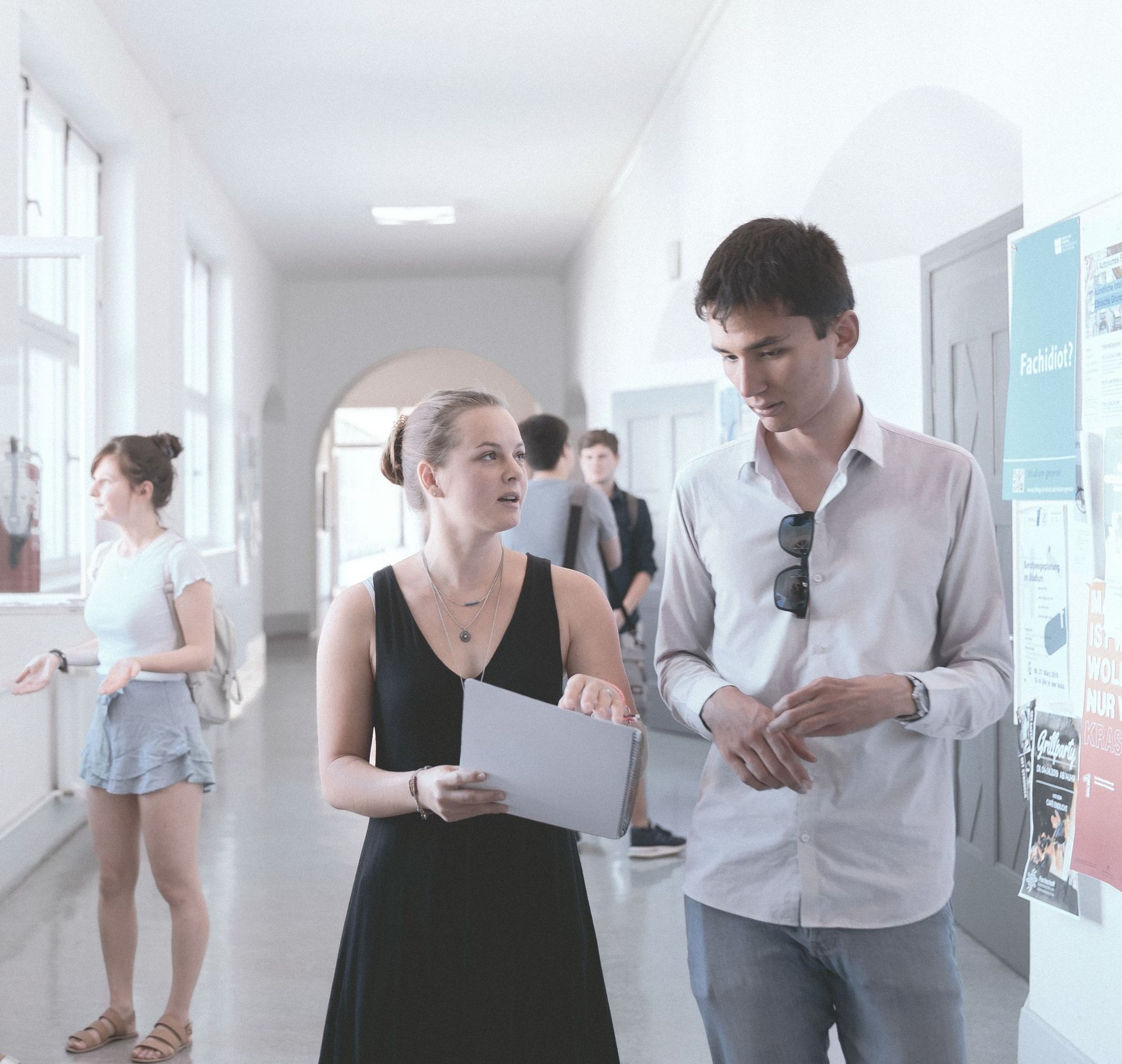 Warming-Up "Studying at a University of Applied Sciences"
The Warming-Up event is a two-day orientation event for all first semester bachelor's students (both German and international). The goal of this event is to familiarize you with the different aspects of university life before you start your studies. You will learn some important basic study skills, get to know other first semester students, and get advice from upper-semester students about how to get off to a good and relaxing start.
The Warming-Up event in winter semester 2023 will take place on TWO mornings. This is an IN-PERSON event for bachelor's students. There will also be a fun afternoon program that gives you the opportunity to get to know other first semester students as well as upper-semester students. These afternoon events will take place on FOUR separate days. See our program below.
Buddy Program
The Buddy Program is a learning partnership between a 2nd or 3rd year HTWG student and a new international student. You, the current student, help the new international student navigate the campus and their new studies. Your benefit? Do something to help other students – and fulfil Module 3 in the "Studium International" Certificate.
Buddy students help by:
Sharing experiences about classes
Answering questions about their majors
Helping to understand and manage course requirements
Helping to deal with administration issues on campus
Giving an introduction to student life in Konstanz