Mechanical Engineering Department in Brief
Mechanical Engineering has been an integral part of the HTWG Konstanz - University of Applied Sciences Konstanz since the engineering college was founded by Alfred Wachtel in 1906.
4 Bachelor's Programs
5 Master's Programs
35 Professors
Qualified adjunct faculty instructors from industry
Well-equipped, modern labs
2 Administrative Offices
1,285 Students
An active student body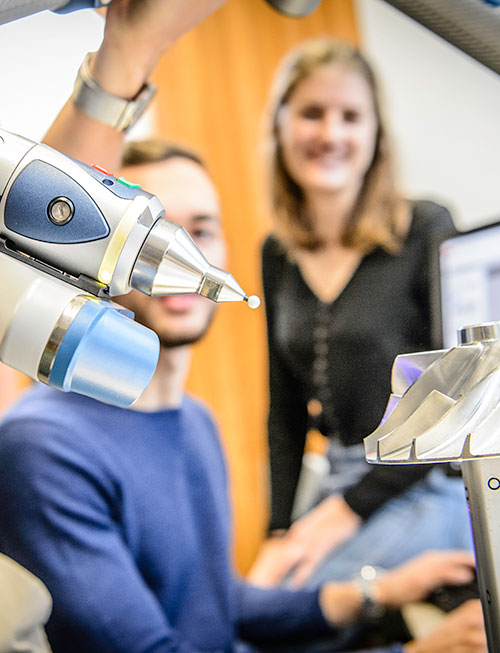 Department Programs
Which major should I choose?
Our two classic Mechanical Engineering degree programs, Development and Production (MEP) and Design and Development (MKE) are intended for students who do not want to commit to a major right away. These programs are designed to offer a broad education which leads to a wide range of potential employment possibilities.
Our program in Mechanical Engineering and Management (WIM) is for students seeking an education at the interface between Mechanical Engineering and Business Administration. This has become one of the classic degree programs at our university. The program's reputation can be seen in both the excellent career opportunities as well as the above-average starting salaries of our graduates.
The Process and Environmental Engineering (VUB) major focuses on process engineering, with a special emphasis on environmental engineering. This program is intended for students who have already decided that they plan to work in this highly promising field.