The programs in the Business, Cultural, and Legal Studies Department at the HTWG Konstanz - University of Applied Sciences with their common focus on business and a particular emphasis on ethics, compliance and intercultural competence, help develop the ethically-thinking and sustainability-oriented managers of tomorrow.
These currently include:
5 bachelor's programs
3 master's programs
continuing education programs

The department has over 1,100 students (950 bachelor / 150 master), 35 professors and around 30 staff members who together shape the bachelor's and master's programs, the language and business areas as well as the department's institutionalized student initiatives.
The department is an attractive place to teach, study and work. Thanks to our innovative, practically-oriented and research-based classes, students are encouraged to develop themselves on both a professional and personal level.
Please note that our department primarily offers German-language degree programs. You will need C1 level German skills to attend full time. However we offer many courses in English. Exchange students are welcome to take these classes click here for more information.
Get your credentials recognized or learn about our German preparation program.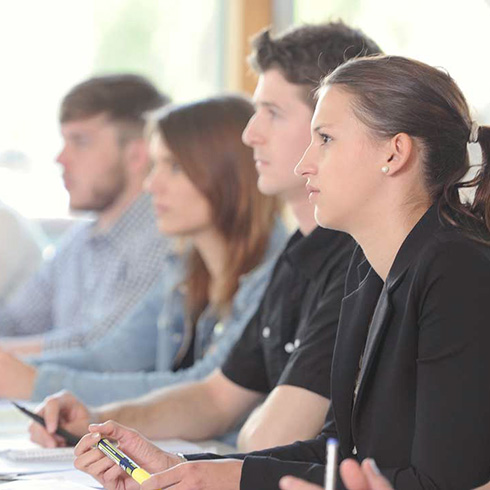 Vision
The Business, Cultural, and Legal Studies Department is an interdisciplinary and internationally-oriented department which aims to develop the professional and personal competence of its students. Practical instruction methods, close ties to industry and partnerships with companies in Germany and abroad form the basis of a strong education.
Mission
We prepare our students for their professional future endeavors using modern teaching methods that combine research findings with practical, real-world applications. Our courses emphasize value-oriented behavior and intercultural competence. We help develop the managers of tomorrow, who think critically and act in an ethical manner.
Part-time Master's Programs (tuition required)